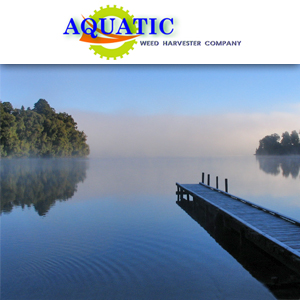 Our complete standard line of aquatic plant harvesters includes nine (9) distinct models. Each model harvester has appropriate sized support equipment that we manufacture and is available to support them. Our range of capacity is from 1,100 lbs (498 kg) to 16,800 lbs (7,620 kg).
We can custom build bigger.
We set very high quality standards for our employees so as to guarantee our customers get the quality they are paying for. A global business, like ours, has to provide the best product or they do not get repeat business.
We strive for that commitment from our customers. Anybody can sell one item, but a true quality product supplier survives on repeat business. That is our goal.
You are buying directly from the manufacturer.
All harvester manufacturers build to order- we custom build to our customers needs and build to order.
We have many options so our customers buy by choice, not chance.
THE MS-85 Skimmer, Work Boat, and People Transporter is our newest product. This unit is 23 ft. (7.014 m) long, and 8 ft. (2438 mm) wide. It can be used as a surface debris removal machine, a work barge, and a people transporter. It can be shipped to any port in the world with cargo service.
Contact us for more details.
New Equipment
click on image for larger view